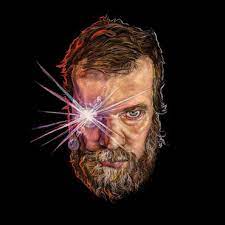 Bella Union
John Grant | Boy From Michigan
BELLA1220V
25/06/21
Gatefold double black vinyl
Includes download code
Produced by long-time friend Cate Le Bon, 'Boy from Michigan' is Grant's most autobiographical and melodic work to date. Grant stopped being a boy in Michigan aged twelve, when his family moved to Denver, Colorado, shifting rust to bible belt, a further vantage point to watch collective dreams unravel. Across 12 tracks, Grant lays out his past for careful cross-examination.
In a decade of making records by himself, he has playfully experimented with mood, texture and sound, all the better for actualizing the seriousness of his thoughts. At one end of his musical rainbow he is the battle-scarred piano-man, at the other a robust electronic auteur. 'Boy from Michigan' seamlessly marries both.
With Le Bon at the helm, Grant pared back his zingers, maximizing the emotional impact of the melodies. A clarinet forms the bedrock of a song. One pre-chorus feels lifted from vintage Human League. There is a saxophone solo.
'Boy from Michigan' ultimately swings between ambient and progressive, calm and livid. The album's narrative journey opens with Grant at his artistic prettiest, three songs drawn from his pre-Denver life (the Michigan Trilogy, as Grant calls them): the title track, 'The Rusty Bull' and 'County Fair'. Each draws the listener in to a specific sense of place, before untangling its significance with a rich cast-list of local characters, often symbolizing the uncultivated faith of childhood.
Elsewhere, tracks like 'Mike and Julie' and 'The Cruise Room' offer an affecting plunge deep into Grant's late teenage years in Denver, while the midpoint of the album is highlighted by 'Best In Me' and 'Rhetorical Figure', a pair of skittish, scholarly dance tunes that build on the lineage of Grant's electropop heroes, Devo.
Childhood as a horror narrative is the theme of 'Dandy Star', which observes a tiny Grant watching the Mia Farrow horror movie 'See No Evil' on an old family TV set and finally, on 'The Only Baby', Grant removes his razor blade from a pocket to cleanly slit the throat of Trump's America, authoring a scathing epitaph to an era of acute national exposition.
Though he has lived in Iceland since 2011 - the same year he was also diagnosed HIV-positive - Grant spent his childhood and formative years in the US and maintains US citizenship. Growing up, Grant was subjected to a deeply ingrained hatred of anyone perceived as homosexual at school. Following the demise of his first band The Czars, Grant left music entirely for over five years, only to achieve greater success as a solo artist (his acclaimed 2015 solo LP 'Grey Tickles, Black Pressure' went Top Five in the UK). Grant has sold out Royal Albert Hall, performed at Glastonbury, Latitude and more and his song 'Snug Snacks' was featured on Pitchfork's Songs That Define LGBTQ Pride.
BBC Radio 6 host Mary Anne Hobbs described Grant's music: "Most songwriting, even if it's based on a true story ... is embellished in some way. But John's lyrics - they're so true they might as well be written in blood."
---
Share this Product