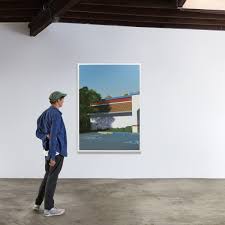 Domino
Dirty Projectors | 5EPs - Clear Vinyl
WIGLP472X
20/11/20
Indies-only clear double vinyl
Includes download code
Dirty Projectors' 2020 five four-song EPs, each strikingly different from the next, all come together in a 20-song anthology titled '5EPs'.
Each EP features lead vocals by a different band member: Maia Friedman, Felicia Douglass, Kristin Slipp and Dave Longstreth, who all trade verses on the series closer.
Maia's 'Windows Open' is acoustic and folky, Felicia's 'Flight Tower' is both soulful and electronic, Dave's 'Super João' is a four-track bossa nova homage to João Gilberto, Kirstin's 'Earth Crisis' is a cut-up orchestral collage in the mode of through-composed art song, whereas the final EP 'Ring Road' weaves together the emotional, stylistic, and lyrical threads explored in the prior four EPs.
---
Share this Product