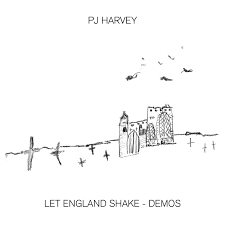 UMC
PJ Harvey | Let England Shake - Demos
725406
28/01/22
180g black vinyl
Includes download code
Collection of unreleased demos of tracks written in Dorset in 2008 for the eighth PJ Harvey studio album Let England Shake, including demos of 'The Words That Maketh Murder', 'The Glorious Land' and 'The Last Living Rose'.
Features new artwork – the cover is a drawing by Polly, and the package also includes previously unseen photos by Seamus Murphy.
Mastering by Jason Mitchell at Loud Mastering, under the guidance of longtime PJ Harvey producer John Parish.
---
Share this Product